TOP STATS FROM 2015 KENTUCKY DERBY FESTIVAL
The numbers below have to be seen to be believed...
There are so many people, places and things that go into a successful Kentucky Derby Festival — in fact, it's taken the last 15 weeks just to compile them all.
Take a look below and find out for yourself!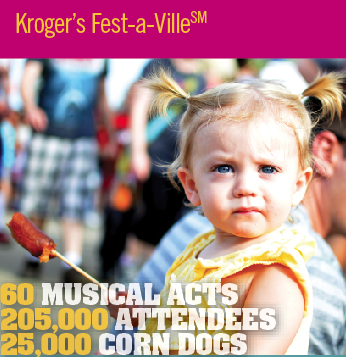 Be part of the action in 2016. There are numerous ways to get involved with the Kentucky Derby Festival — be a sponsor, volunteer, vendor or spectator. Check out KDF.org for more information..